Rail premises, rail capacity and expertise.
An engineering centre for rail vehicles
BSJG AB provides premises, rail capacity and expertise that the rail industry needs to carry out maintenance on its vehicles. Our favourable geographic location along the western trunk line and our partnerships with the municipality and other logistics companies that are part of Skaraborg Logistic Center make Falköping a vital hub for rail services and transport.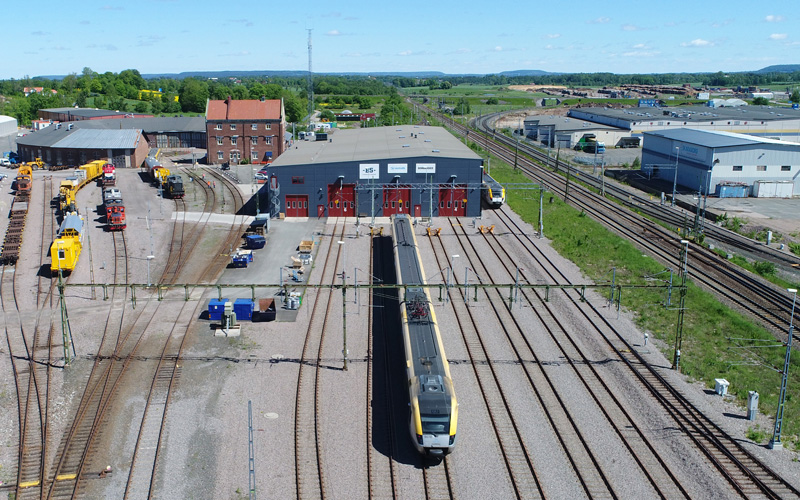 Municipal support
BSJG's close cooperation with the municipality of Falköping enables us to meet current and future demand for rail vehicle maintenance by providing the premises, rail tracks and ancillary services that are needed to safeguard rail reliability and future requirements.